The child-designed light project returns to the streets of Soho for 2022!

Architecture for Kids presents its annual Soho Kids Xmas Lights project, showcasing the designs of pupils from Soho Parish Primary School. The children create Christmas street lighting inspired by their local area, which also acts as a way to engage the entire community to reflect on the importance of the identity of a place and its development.

Led by architect Antonio Capelao, alongside Hannah Peaty from Soho Parish School, Sophie Draper at RIBA Learning and Caroline Smith of The National Gallery, the project involved 130 pupils investigating the theme of Lighting and Identity of Place to design 14 new street lighting panels for Soho.

The children researched local buildings, communities, cultures and traditions – exploring how the role light plays in each of these elements, as well as how we create feelings of identity and a sense of place from the areas we inhabit. This investigation was then translated into a series of designs that neighbourhoods and feelings of personal identity. The project will bring the community together through a celebration of light during the darkest months of the year.

The children's designs were judged by a committee of local residents and businesses, Soho Primary School alumni students and art lead teacher, RIBA Learning, The National gallery, architects, designers, art curators, and local Councillor, and the 14 winning designs were transformed into LED lighting designs by Blachere Illumination UK, and are exhibited in the streets of Soho from Saturday 3rd December until Sunday 8th January 2023, alongside the 21 designed last year.
Thornton Education Trust (TET), Inspire Future Generations Awards - 2022 Commendation One-off programme children: Soho Kids Xmas Lights – Architecture for Kids CIC
Sponsors: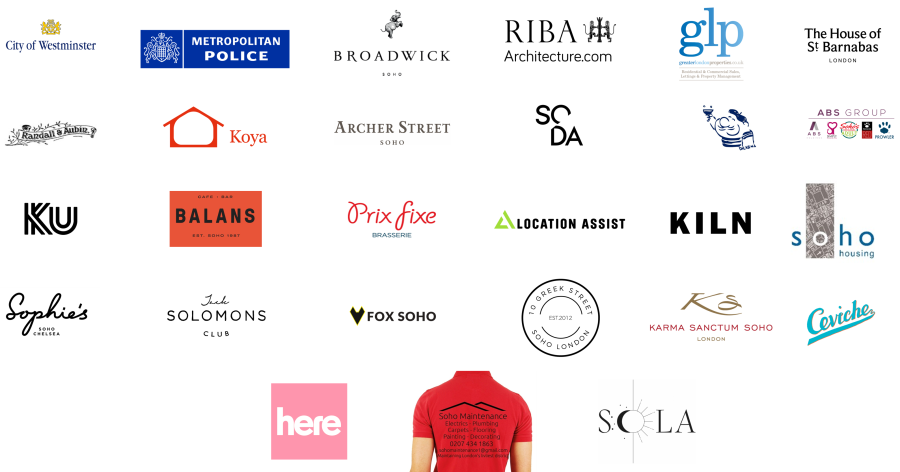 Special thanks:
Councillor Patrick Lilley, Lead Member for Soho, Robert Fiehn Architectural Communications and the following organisations:

Finally, a special thanks to all our wonderful crowdfunders!
Christmas Trail:
Explore the renowned streets of Soho and discover the unique Christmas light display. Walk the Christmas trail by following the map.
Soho Kids Xmas Lights 2022:


































Special Commissions


Copyright of Soho Kids Xmas Lights 2022